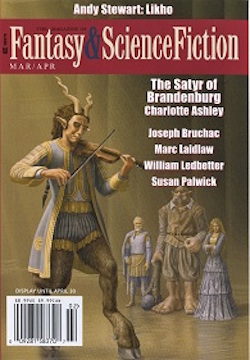 My short story, "A Swim and a Crawl," appears in the March/April 2018 issue of The Magazine of Fantasy & Science Fiction, which should start showing up on newsstands any day now, and is also available by subscription and via various electronic means.
I changed the title from "Longshore," fearing readers might expect another entry in the Gorlen Vizenfirthe series, all of which have one-word titles.
It's a short, dark tale about a man who goes for a swim in the ocean at night.