The Twitch livestream mentioned in the previous post did in fact take place, and since livestreams don't hang around, here's my piece of the show preserved for posterity on YouTube. Details and caveats are listed in the description. I enjoyed doing it, and the room for improvement is infinite. I'll also think differently about how to write music that is meant with live play in mind.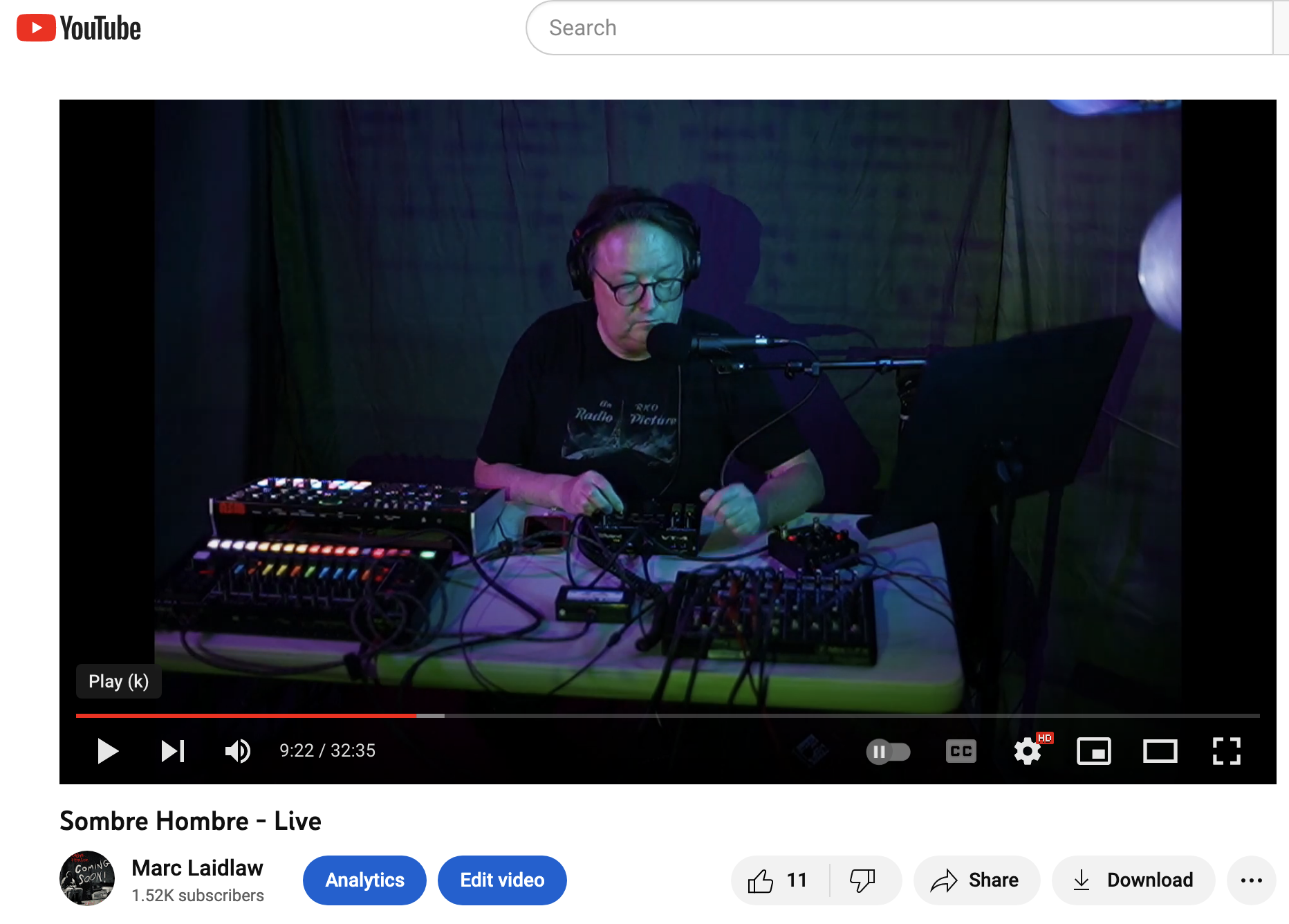 Right now all three tunes for the "Sombre Hombre" EP have been mixed, and in addition we've got final masters for the Mort Solár EP (the first of two planned for this year).
When I started playing around with music in 2020, I figured it would be at least three years before I was doing anything worth subjecting other people to. So, I'm on schedule basically. Meanwhile, there's a lot of terrible early stuff preserved here, like a musical livejournal of my first experiments.