Bruce Sterling Speaks on the Future of Gaming
And he came from the future to deliver his talk.  I was there to watch the presentation at the Austin Game Developers Conference, and it was a captivating talk, replete with magic tricks, gags, and audience provocation (lighting a cigarette in a smoke-free zone).
In related news, Flurb #6, is out.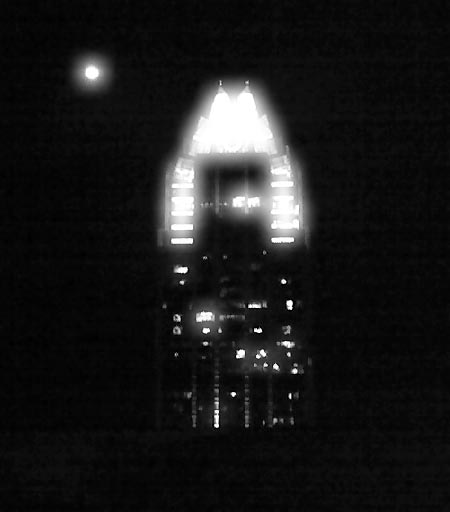 (Austin by Nightphone)