I have a soft spot for the PKD Awards. Several years ago, I served as a judge, and many years before that, my novel Neon Lotus was among the finalists. When possible, and I'm in town, I try to attend the award ceremonies. Many (most) years it's the only formal convention activity I take part in.
This year's finalists were just announced. The press release follows: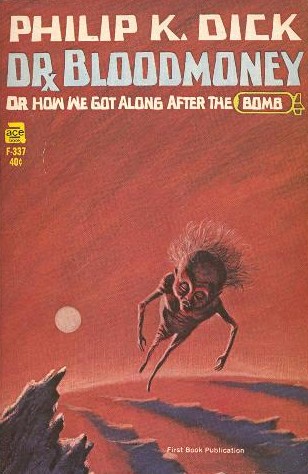 2017 Philip K. Dick Award Nominees Announced
The judges of the 2017 Philip K. Dick Award and the Philadelphia SF Society, along with the Philip K. Dick Trust, are pleased to announce the six nominated works that comprise the final ballot for the award:
CONSIDER by Kristy Acevedo (Jolly Fish Press)
HWARHATH STORIES: TRANSGRESSIVE TALES BY ALIENS by Eleanor Arnason (Aqueduct Press)
THE MERCY JOURNALS by Claudia Casper (Arsenal Pulp Press)
GRAFT by Matt Hill (Angry Robot)
UNPRONOUNCEABLE by Susan diRende (Aqueduct Press)
SUPER EXTRA GRANDE by Yoss, translated by David Frye (Restless Books)
First prize and any special citations will be announced on Friday, April 14, 2017 at Norwescon 40 at the DoubleTree by Hilton Seattle Airport, SeaTac, Washington.
The Philip K. Dick Award is presented annually with the support of the Philip K. Dick Trust for distinguished science fiction published in paperback original form in the United States during the previous calendar year.  The award is sponsored by the Philadelphia Science Fiction Society and the Philip K. Dick Trust and the award ceremony is sponsored by the Northwest Science Fiction Society.  Last year's winner was APEX by Ramez Naam (Angry Robot) with a special citation to ARCHANGEL by Marguerite Reed (Arche Press). The 2016 judges are Michael Armstrong (chair), Brenda Clough, Meg Elison, Lee Konstantinou, and Ben Winters.