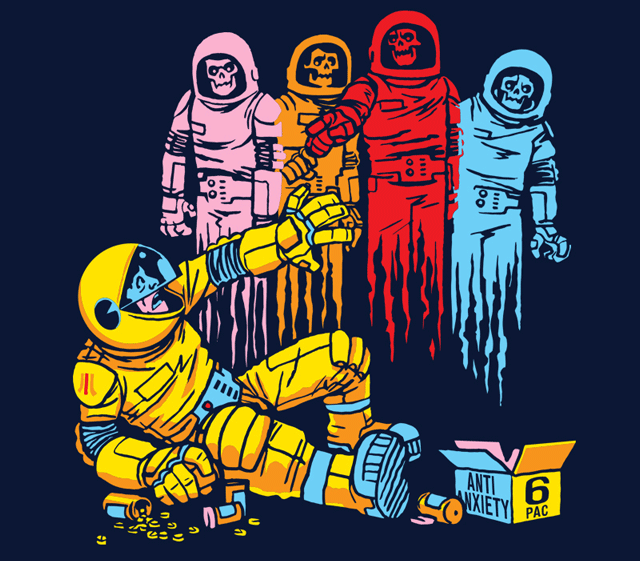 I saw this shirt in Berkeley several months ago, in a shop on Telegraph Ave. By chance I tracked it down this morning, only to learn that they are all sold out.
Anyway, Travis Pitt's other designs are also awesome.
And this YTMND is suitably ubiq.
And don't miss this beautiful variation on the theme.  The theme of Pac-Man.