Underneath the Oversea: An Awkward Audiobook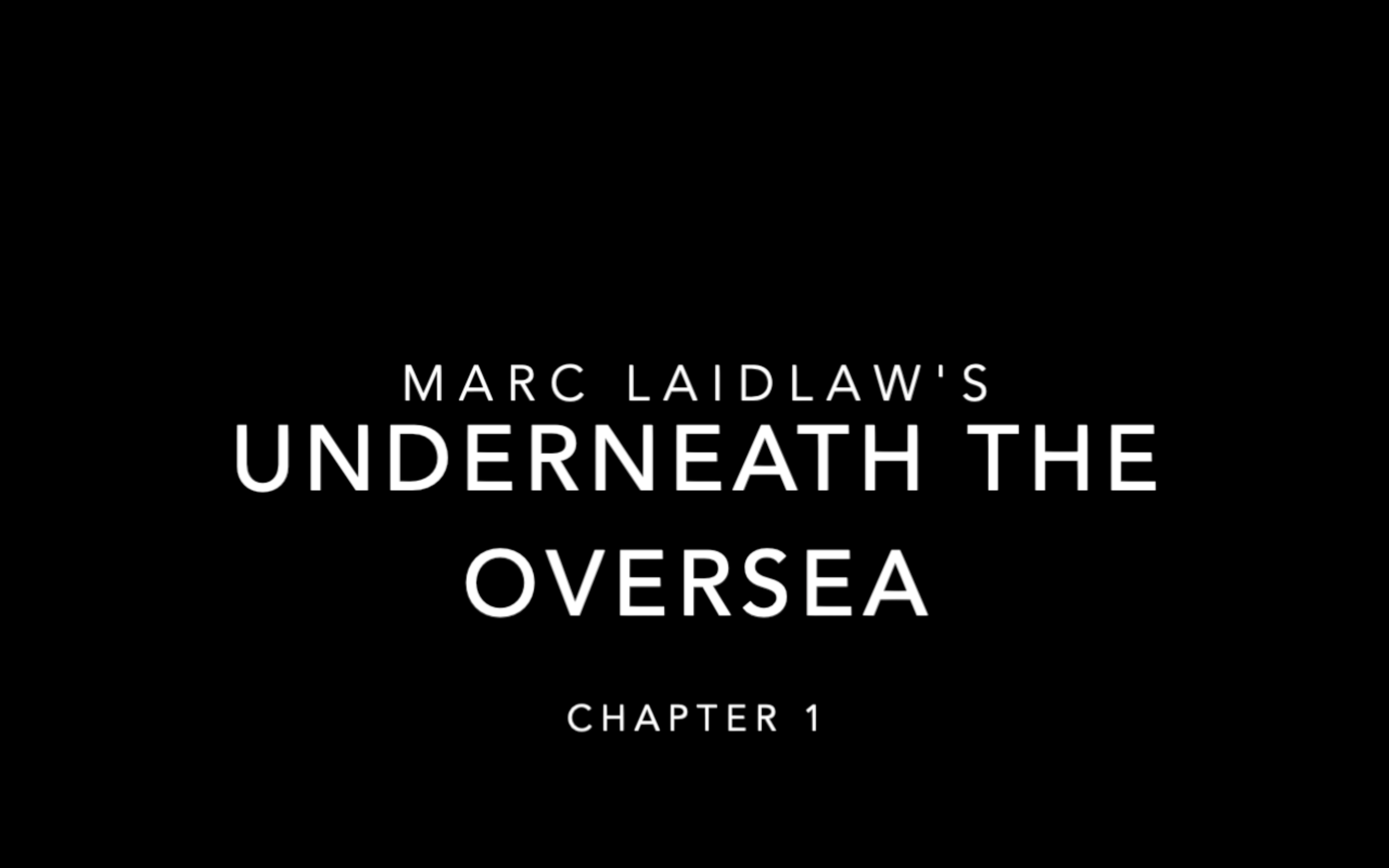 Over the past few months of lockdown, I have passed the time by reading my short stories aloud and posting them on SoundCloud and YouTube. Over the last couple weeks, I took the additional step of reading and posting my entire new novel, Underneath the Oversea, which was written in 2018 and remains unsold. In effect, this audio appearance marks its publication. It amounts to 28 chapters, or 7.5 hours of audio.
If you can tolerate the non-mobile listening experience of YouTube, or have a SoundCloud account that lets you download and travel with your files, then I invite you to enjoy these readings.
YouTube Playlist: Underneath the Oversea
SoundCloud Playlist: Underneath the Oversea
I do intend to clean up the files and package them as a single audiobook in the near future, so if you'd prefer to wait for that, I will announce it here on my blog when it is available. That will be priced appropriately for what is essentially an amateur theatrical offering. These are enthusiastic recordings but not professional ones…at points I am accompanied by a vocal minifridge, unless I can figure out how to neutralize the hum in future editions.
Also, once I've got a cover and a few other details worked out, I will package the text itself as an ebook, and possibly also tackle print on demand to turn out physical copies for the first time. So if you are not into audiobooks (I admit, I'm not big on them, although I enjoyed reading), text is in the offing!
More that matter, once you have found my YouTube or SoundCloud sites, you can find hours of other readings also organized into playlist–including many short stories, and the nearly complete collection of previous Gorlen Vizenfirthe stories. I say "nearly" because there is still one unpublished story, "Weeper," which will appear in The Magazine of Fantasy & Science Fiction in September of 2020.