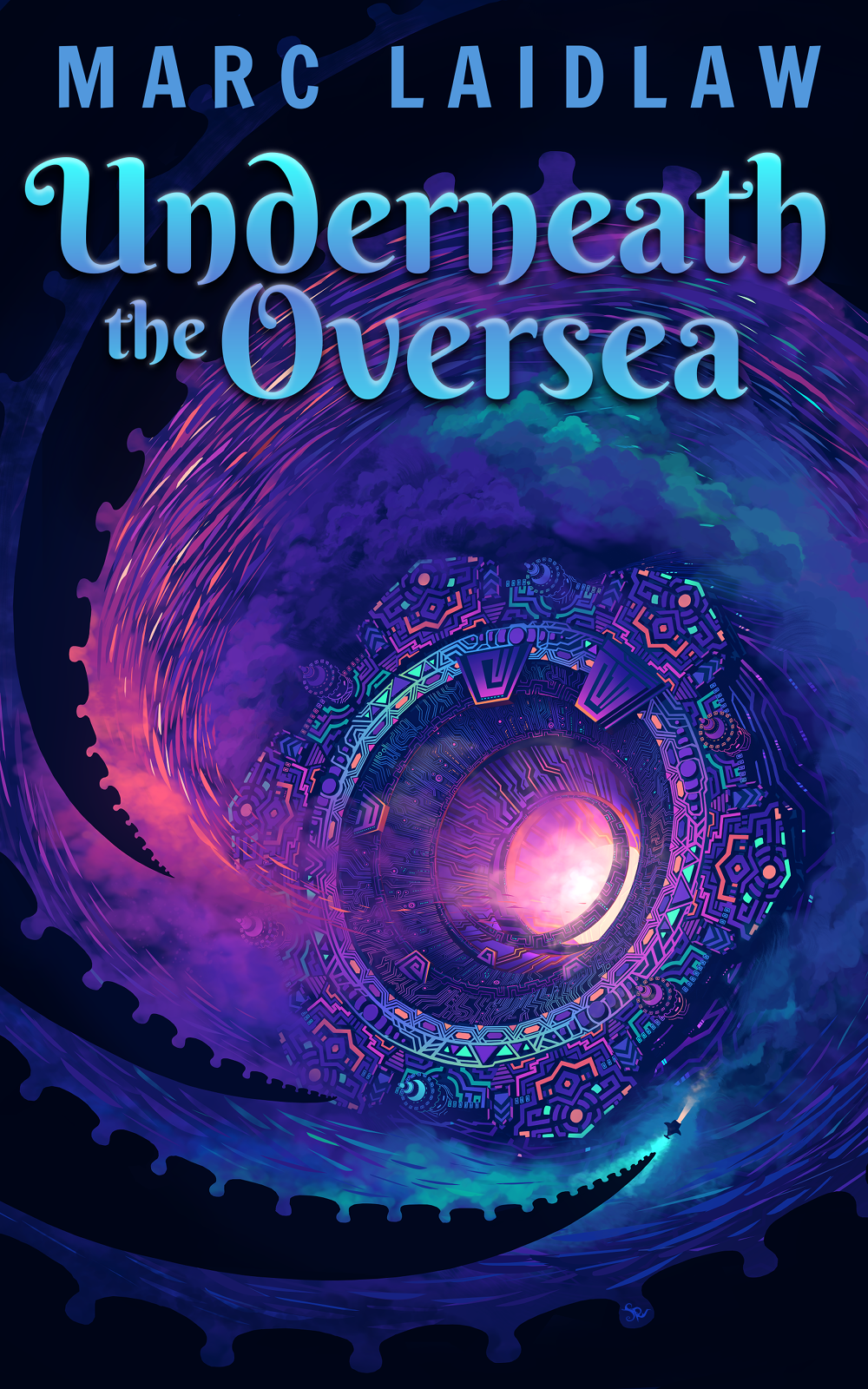 I don't have much to add to that title. Underneath the Oversea, the Gorlen Vizenfirthe novel I wrote in 2018, is now in print as a Kindle ebook. You can see the cover and other details right here on the home page of my website.
Regular publishers wouldn't nibble, let alone bite, so I hired a wonderful artist, Sylvia Ritter, to create a cover for me and I'm publishing it myself. I'm not a book designer so I'm not going to throw together a shoddy print-on-demand edition at this point. Perhaps there will be a high quality physical edition at some point. An audiobook, based on the freely available YouTube files, is in the works but there's a lot more engineering to do and I'm not able to get to it just yet.
I wrote this under strange circumstances, after the floods of April 2018 destroyed the roads into our neighborhood on the north shore of Kauai and made it very difficult to go in or out for 14 months. I had started the novel just before the so-called "rain bomb" that sealed us in, and I was grateful to have it as a project to keep me going in those months of isolation. I thought of it as a life-line I'd thrown to myself, although I'm still not sure where I ended up once I'd climbed to the top of the rope. I am very happy with the book, but after a lifetime as a reader and writer of fantasy old and new, I feel very out of sync with the market. This one comes from a childhood love of Jack Vance and The Wizard of Oz, along with a much more recent love of Hayao Miyazaki and the films of Ghibli Studios.
If you take a chance on the novel, I hope you enjoy it, and tell your friends and/or leave an Amazon review. And if you have AmazonUnlimited, it's free to read!